Parents, Your child's school picture day at: Rondout will be September 7th, 2022 Please use the link below to pre-order your portraits:
http://edclarkschoolphoto.hhimagehost.com/RondoutFall2022
Picture Ordering will close at 8am on picture day. We look forward to seeing you! E.D. Clark Photography

K-2 Popsicles on the Playground Wednesday, August 24, 2022 11:00 a.m. - 11:30 a.m. Where: Rondout Playground Reconnect with classmates and meet your teacher for this fun get together before school starts. Parents and students should meet on the Rondout Playground for a sweet treat and time to play.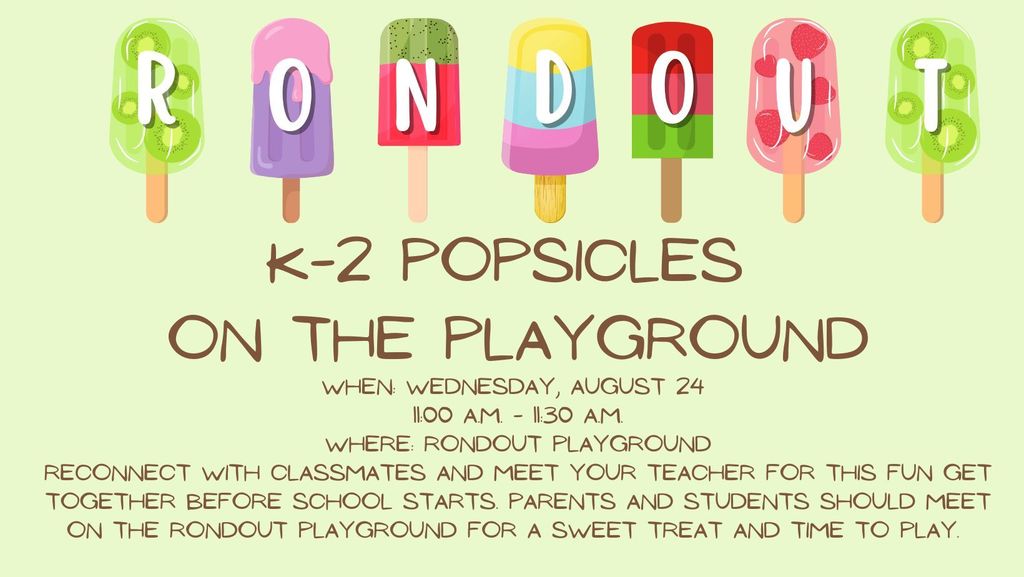 School Supply Drop off will take place on 8/25/2022 from 12:30 p.m. - 6:30 p.m. Please note that supplies should be dropped of in student lockers. Student lockers are labeled with the student's names.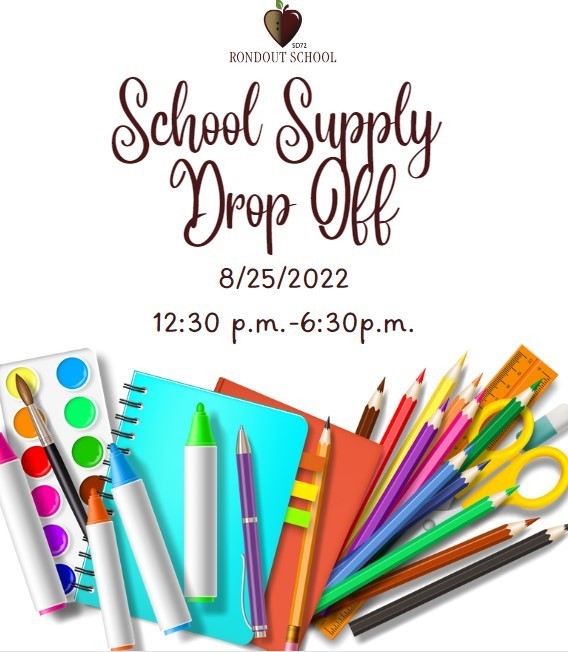 Rondout PTSA Back To School Event: Rondout Night @ Impact Field! Join us on August 26, 2022 at 7:00 p.m. as we connect as a community and enjoy the last days of summer. A block of tickets have been reserved exclusively for Rondout families. Tickets include Chicago Dogs team photo, Chicago Dogs baseball hat and kids can run the bases after the game. Tickets are $15.00 per person and can be purchased using the link below. Questions please contact our PTSA president Allyson Wells. Ticket Purchase Link:
https://form.jotform.com/222076831289158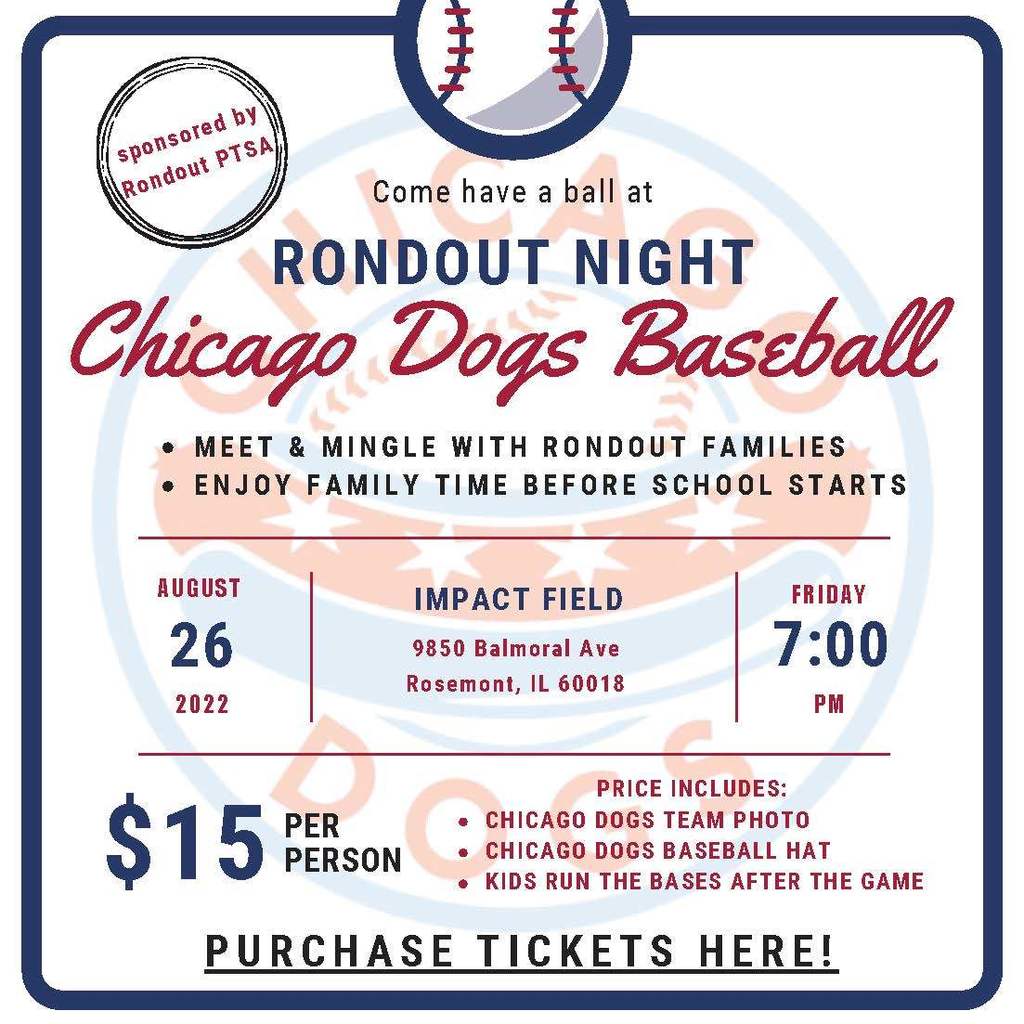 Garden parties at the Rondout School Community Garden will take place during the times listed below. Activities include harvesting, prepping donations, light weeding and planting for cool weather crops to be harvested later this fall. RVSP's are encouraged but not required. We hope many of our families will be able to stop by and help with the harvest. Families may harvest produce for their own families use as well as for donations to our donation partners. Children must be accompanied by a parent or responsible adult. Please dress for the weather and for working in the garden. Sunscreen is suggested and if you have your own garden gloves, please bring those along. There will be gloves available for volunteers. You may RSVP to
jenny.wojcik@rondoutsd72.org
but an RSVP is not required. • Wednesday July 20, 2022 10 a.m. to 12 p.m. • Saturday July 23, 2022 10 a.m. to 12 p.m. • Tuesday July 26, 2022 3:30 p.m. to 5:30 p.m. • Sunday July 31, 2022 2:00 p.m. to 4 p.m. • Tuesday August 2, 2022 4:00 p.m. to 6:00 p.m. • Saturday August 6, 2022 11 a.m. to 1 p.m. • Tuesday August 9, 2022 9 a.m. to 11 a.m. • Saturday August 13, 2022 7 a.m. to 9 a.m.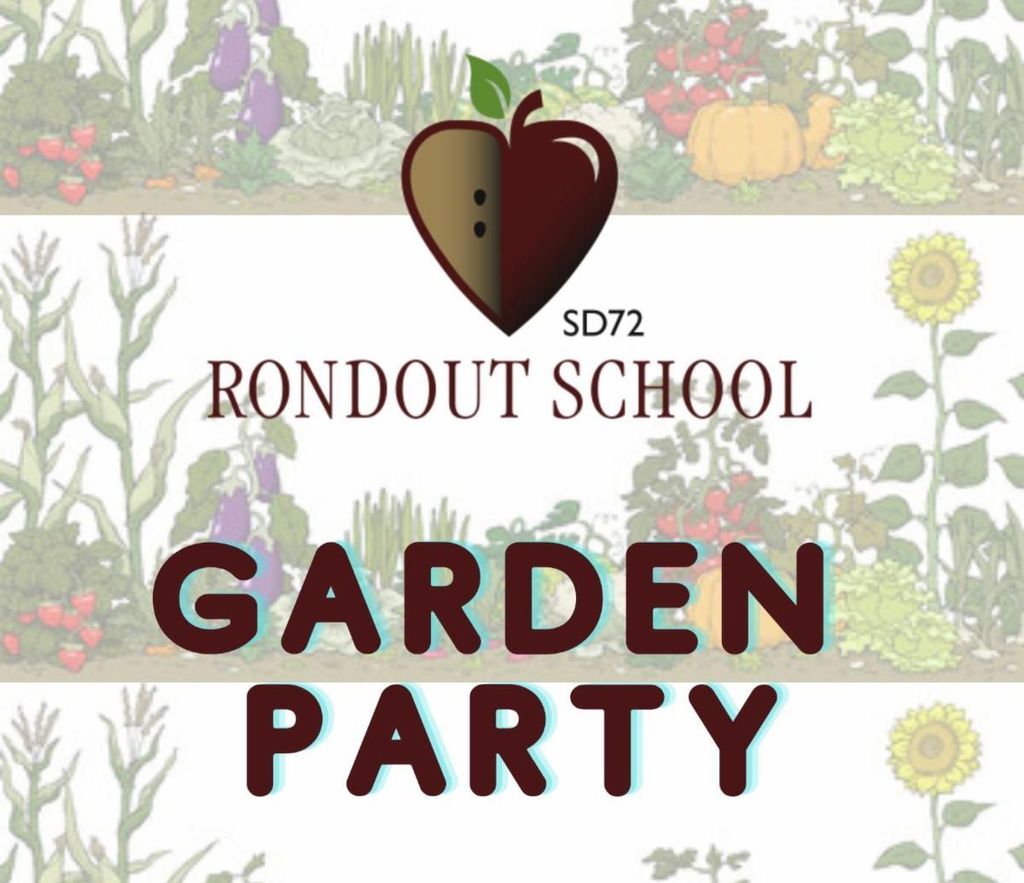 Food pantries receive limited donations of fresh produce. In order to meet this urgent need, the Rondout School Community Garden donates produce from the School Garden to The North Chicago Community Partners Care Closet, Midwest Veteran's Closet and the Lake County Haven. In addition, Rondout is partnering with the Northeast Chicagoland Rotary Passport Club to add donations of produce from local Farmer's Markets and local private gardens. Food insufficiency is a growing problem in our community and our collective efforts help support enriching the nutritional resources for families in need. Donations may be dropped off at the main entrance to the school at the times noted below. Please contact Dr. Jenny Wojcik via email at
jenny.wojcik@rondoutsd72.org
or at 847-362-20221 ext. 601 with questions or to arrange for an alternative drop off time. Donations should be dropped off at Rondout School 28593 North Bradley Road Lake Forest, IL 60045 • Wednesday 7/20/2022 8 a.m. to 11 a.m. • Saturday 7/23/2022 10 a.m. to 12 noon • Monday 7/25/2022 8 a.m.to 11 a.m. • Tuesday 7/26/2022 3:30 to 5:30 p.m. • Wednesday 7/27/2022 8 a.m. to 11 a.m. • Sunday 7/31/2022 2:00-4:00 p.m. • Monday 8/01/2022 8 a.m. to 11 a.m. • Tuesday 8/2/2022 4:00-6:00 p.m. • Wednesday 8/3/2022 8 a.m. to 11 a.m. • Saturday 8/6/2022 11 a.m. to 1 p.m. • Monday 8/8/2022 8 a.m. to 11 a.m. • Tuesday 8/9/2022 8 a.m. to 11 a.m. • Wednesday 8/10/2022 8 a.m. to 11 a.m. • Saturday 8/13/2022 7 a.m. to 9 a.m. • Monday 8/15/2022 7 a.m. to 11 a.m.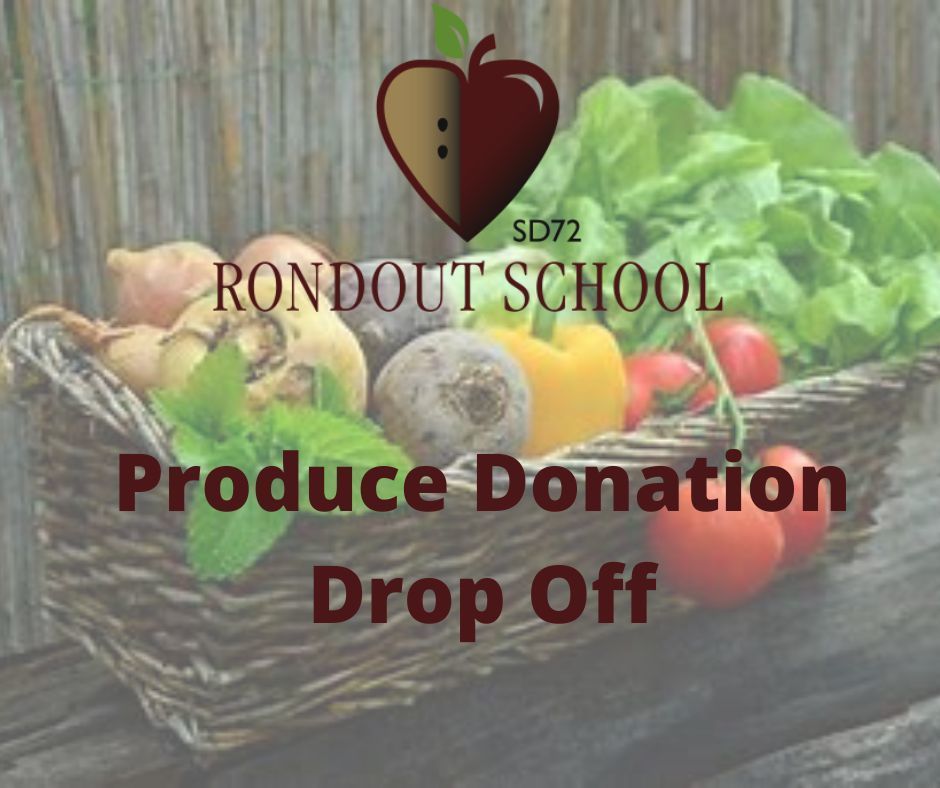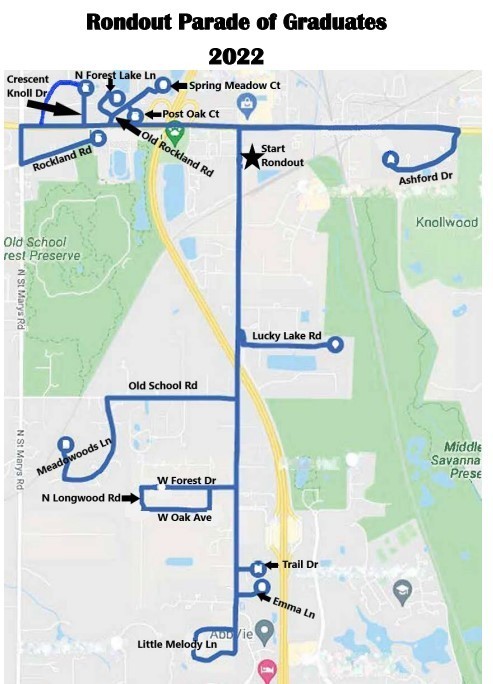 Saturday, May 21, 2022, will be a family planting day from 9 a.m. to 11 a.m. sponsored by the Green Club. Families of Green Club members along with any Rondout families may stop in to plant the vegetable garden. Children must be accompanied by an adult family member. If a family is bringing children for another family, we will need notification in writing since we are not requiring a permission slip to attend.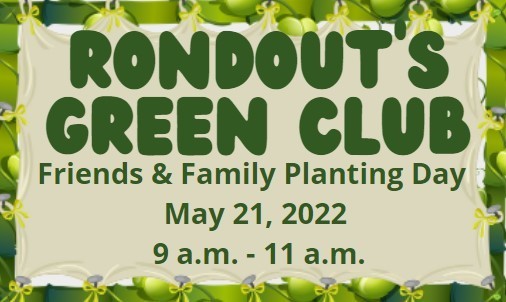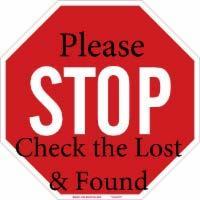 Special Arts Night is Thursday May 5, 2022.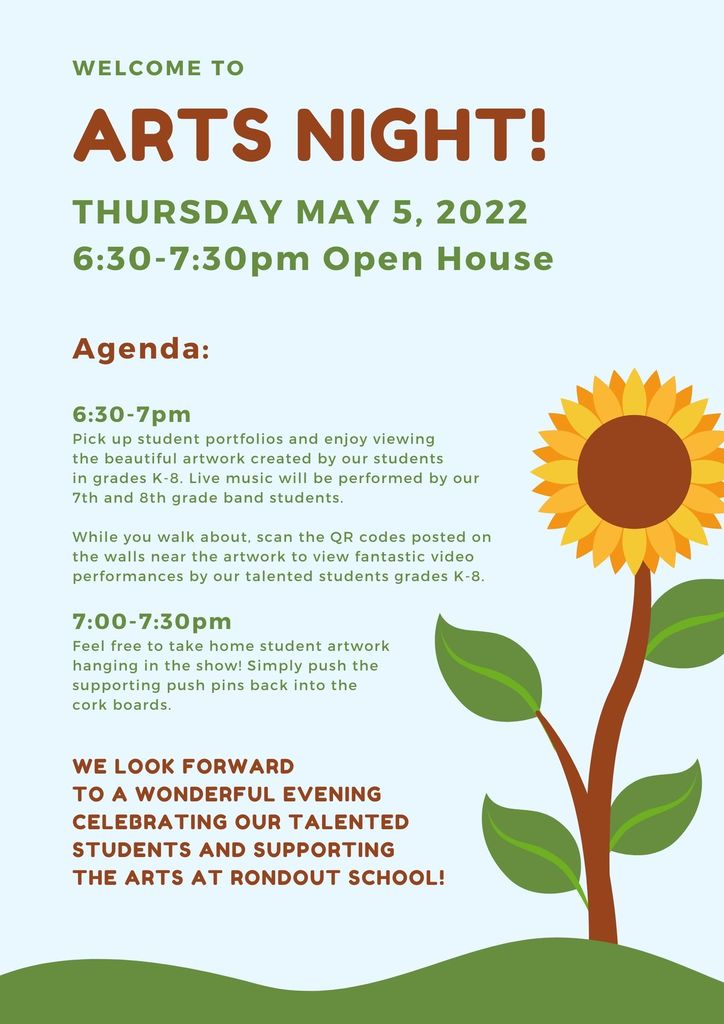 We are excited to announce a new after school activity which focuses on a variety of green space activities. This club is open to students in grades 3rd through 8th. We will be working in the Rondout garden and other green space areas on the school grounds. Students will also be working on activities related to bird life. Click below to view/print the permission form to participate
https://5il.co/18n5o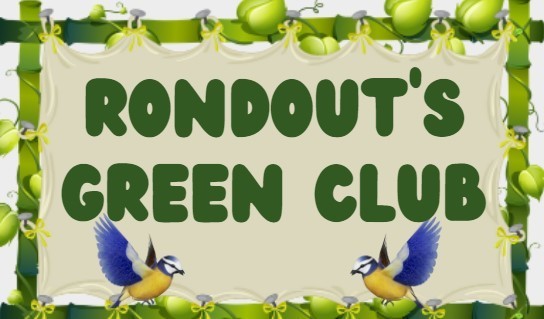 It's "Book Swap" Time! May 19th Join the fun! Come recycle old books and get "new" books to read this summer. For every book you bring, you get to pick a book at the swap table! Click here to view/print the permission form to participate
https://5il.co/18dex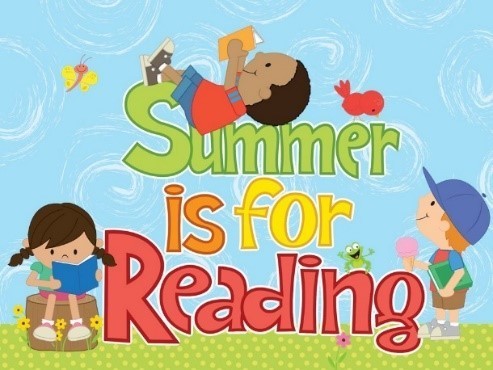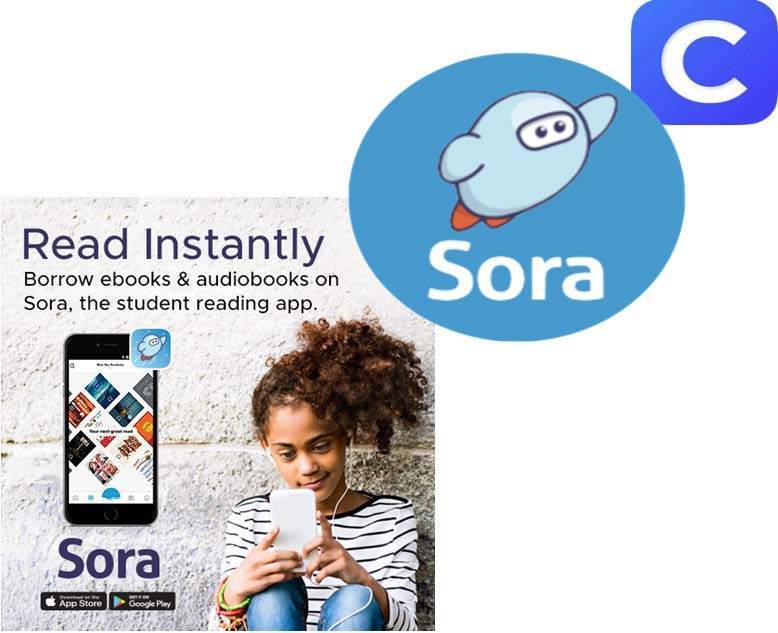 Do you have a pre-schooler ready to start kindergarten next year? Will your child turn 5 before September 1, 2022? Please contact the office to be added to next year's kindergarten class list. We ask that you share this request with neighbors in the district who have pre-schoolers. Kindergarten Orientation and Registration will take place in person on April 12th starting at 6:30 p.m. Questions? Email
jenny.wojcik@rondoutsd72.org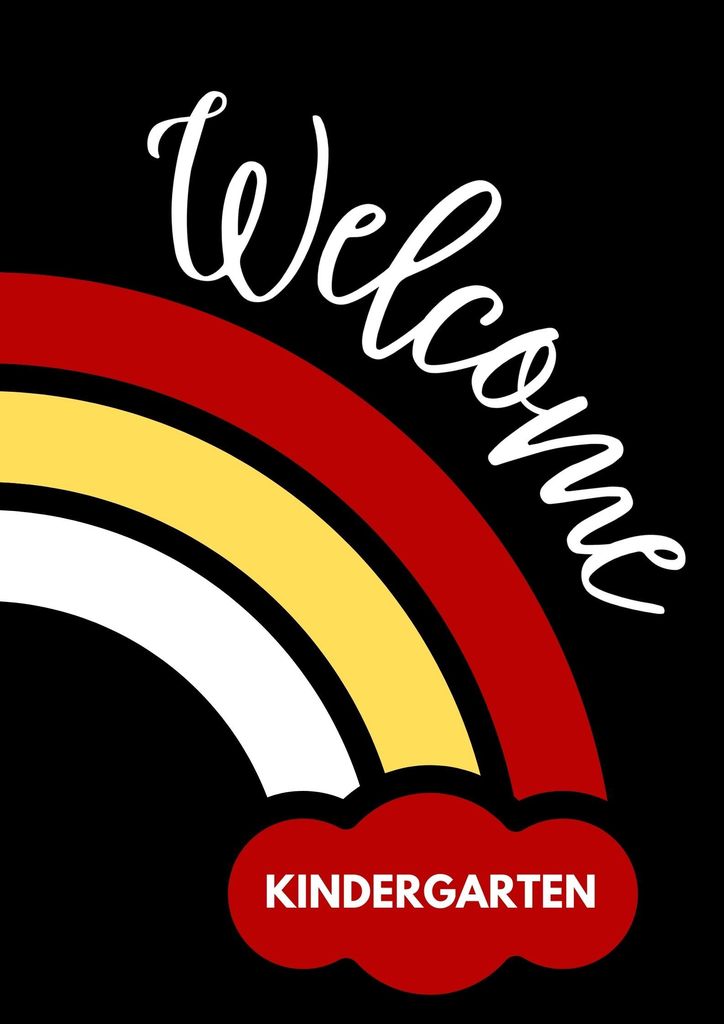 On April 9th, we are sponsoring a Day of Humanitarian Service for our Families. There will be a series of activities set up that you can participate in that day. Activities will be set up from 9 a.m. to 1 p.m. and will include service to support our community here at home as well as those in need impacted by the war in Ukraine. You can stop by for 15 minutes or stay for the entire time. Children must be accompanied by an adult.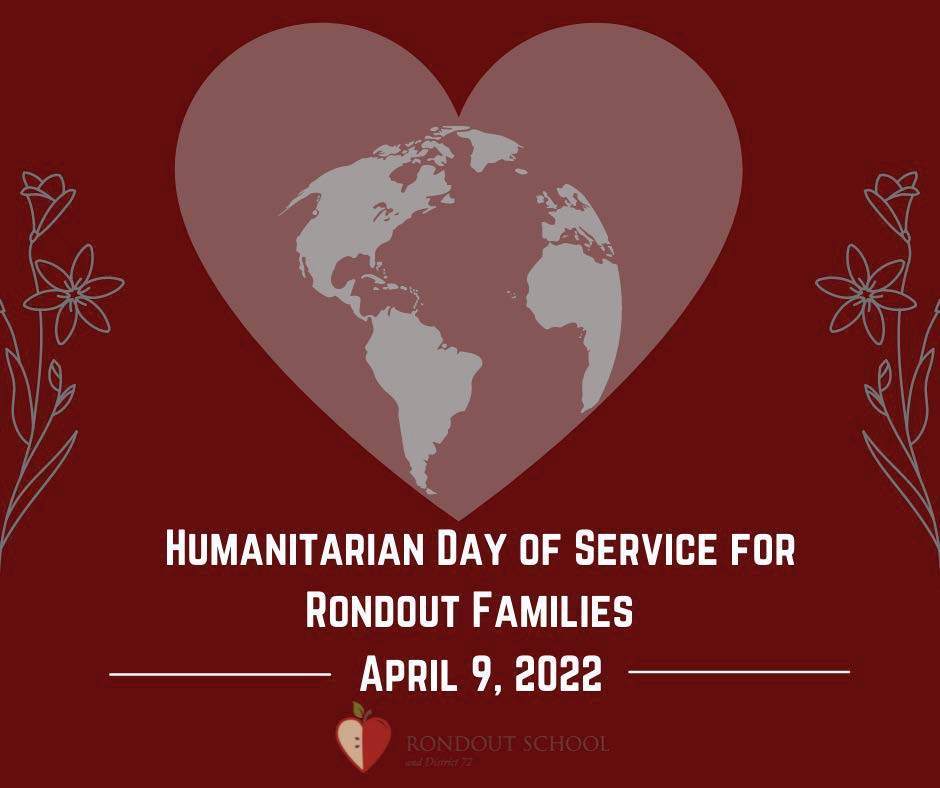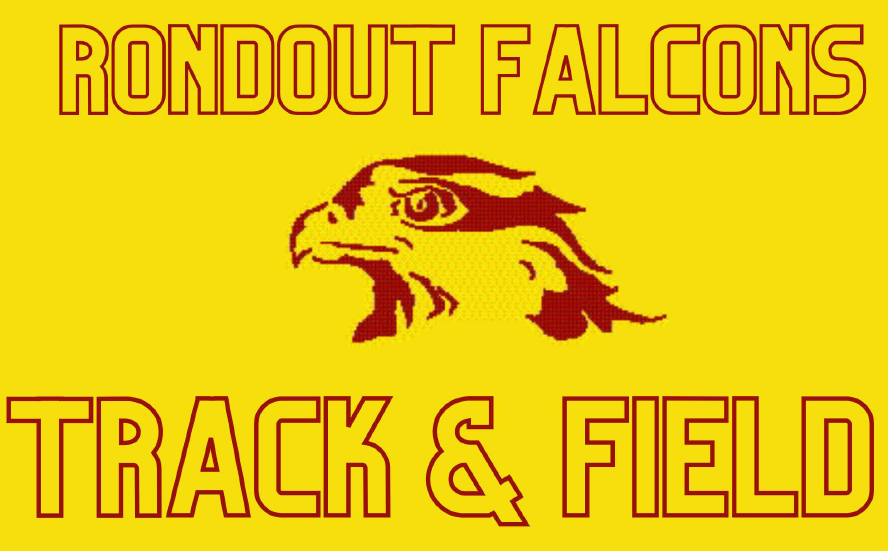 Please note the following changes to this week's lunch menu. Thursday 3/3/2022 hamburgers will be served for lunch and Friday 3/4/2022 baked potatoes will be served for lunch.
https://5il.co/16h4k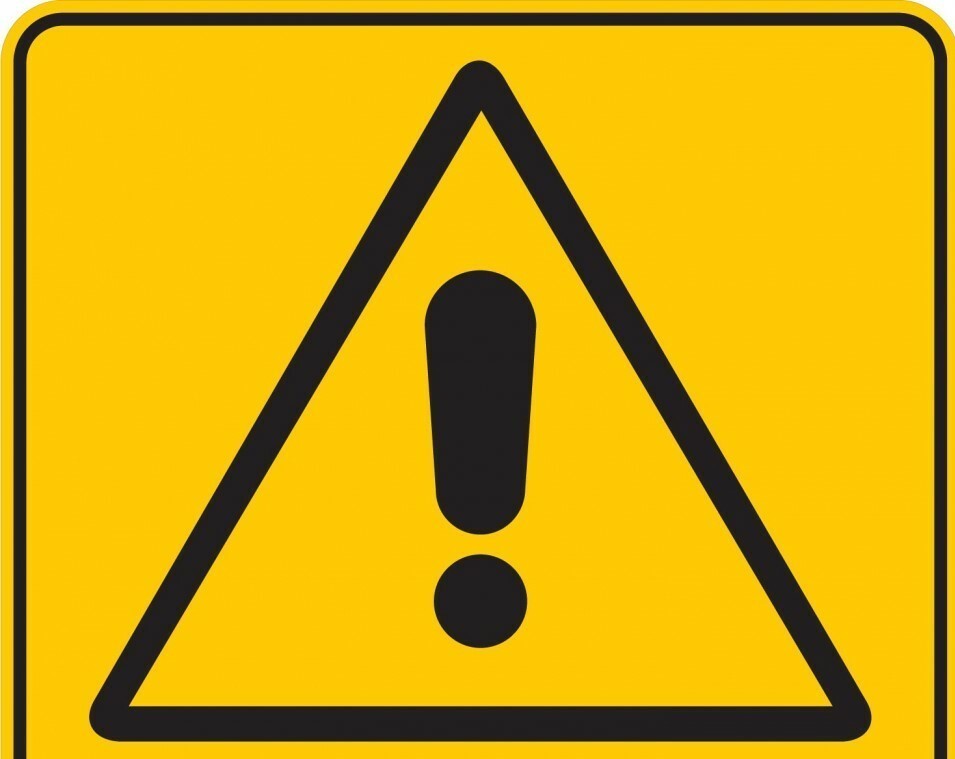 Dear Rondout Families, Late on Friday February 25, 2022, the CDC (Center for Disease Control) announced that it will no longer require people to wear masks on buses or vans operated by public school systems. This will take effect starting with our morning bus routes tomorrow, Monday February 28,2022. We will continue to follow our current bus route procedures and assigned seating. Olson transportation has been notified and has informed their drivers. Masks will continue to be recommended but not required. Each family is asked to discuss their decision regarding wearing masks on the school bus with their children. We also ask everyone to continue to be respectful of the individual choices made regarding masking. Please feel free to reach out with any questions. Thank you for your continued partnership as we navigate the continuously evolving landscape of living with COVID19 in our school and the community. Best regards, Dr. Jenny Wojcik

Want to join us in having a happy and healthy heart!? Last chance to jump on board and join our school's heart hero team! You won't want to miss out on learning 6 ways from our heart heroes on ways to keep your whole heart healthy!! Be sure to share your page through text, email, or social media with family and friends and tell them about the CHALLENGE you took to stay healthy! They'll definitely want to cheer you on!
https://www2.heart.org/site/TR?pg=company&fr_id=6319&company_id=346557