Rondout Learning Center: All library books are due! We still have 111 overdue books.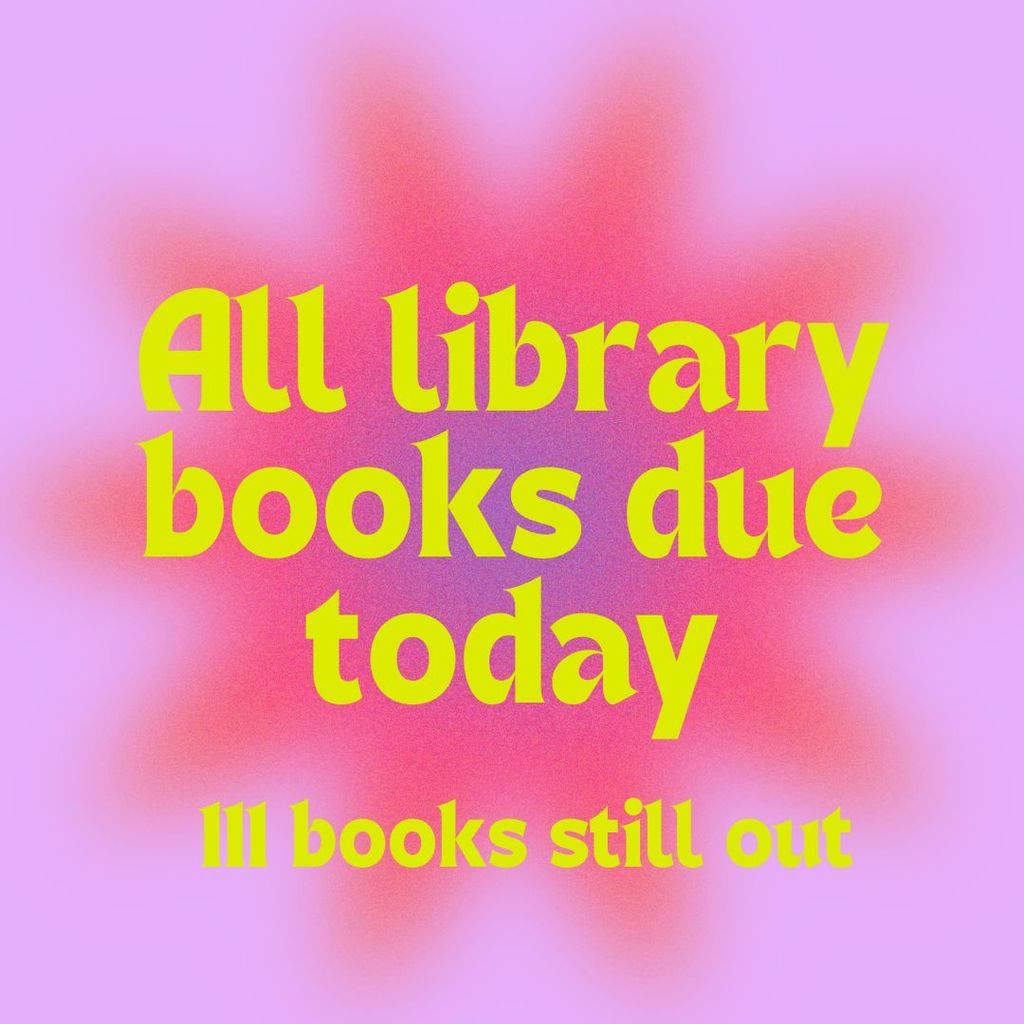 PowerSchool Student and Parent Portal will be unavailable starting 5/19/2023 while we finalize report cards.


Please remind your students to check the lost and found. All items will be donated the last day of school 6/5/2023.

Yearbook signing will take place on May 19, 2023. If your student's yearbook was mailed home please remind your student to bring their yearbook to school if they would like to have their classmates sign their book. For those who do not have a yearbook to be signed, we will provide an autograph sheet that they can use.

Registration is now open for our Chill and Read Program. The Chill and Read Program consists of the following Summer Library Thursdays, Summer Book Subscription, and Summer Book Clubs. Please click the link below to find out more information.
https://forms.office.com/r/FdfFDmT8Bu

Thank you so much for all the milk jugs we received. We have reached our goal and will no longer be accepting milk jugs.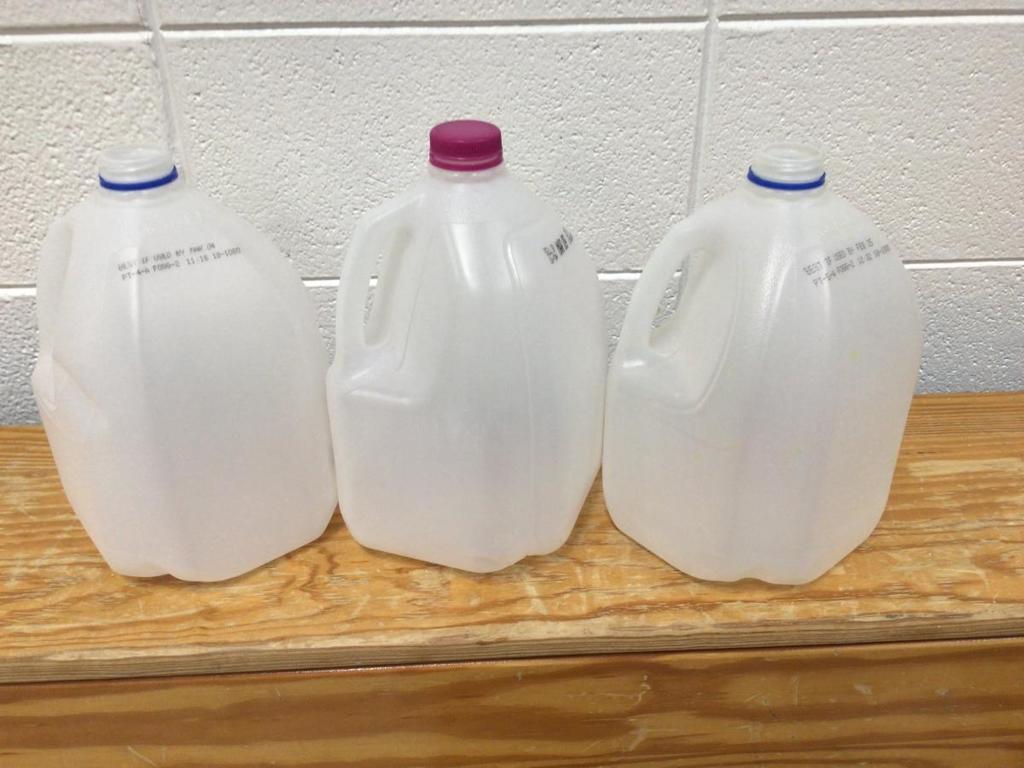 Please note that in the 2023-2024 School Year, on all early release days Grades K-8 students will be dismissed at the same time. Please click the link below to view the updated calendar highlights.
https://5il.co/1tu30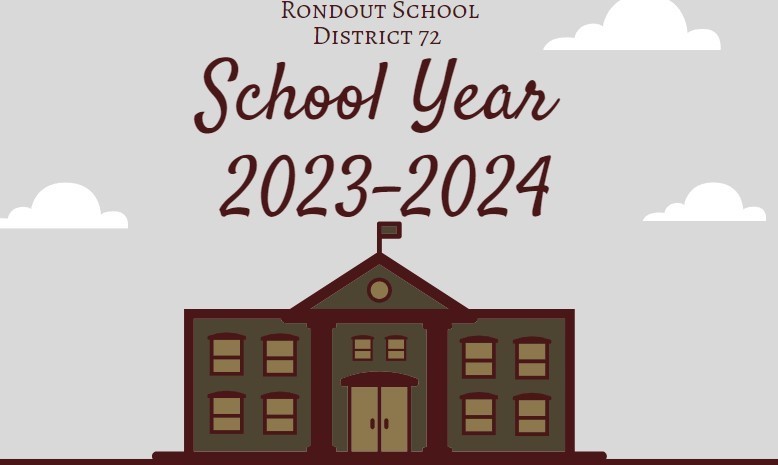 The Board of Education would like to recognize Anna Ausmann 5 years, Caroline Tesar 5 years, Lora Kellie 10 years, Karin Freeburg 20 years, Katie Kerrigan 20 years, Susie Sendejas 20 years, and Jeanine Sweeney 30 years, for their dedicated years of service to the Rondout community at the Board of Education meeting on May 16, 2023, at 7:00 p.m. Their dedication and service are greatly appreciated.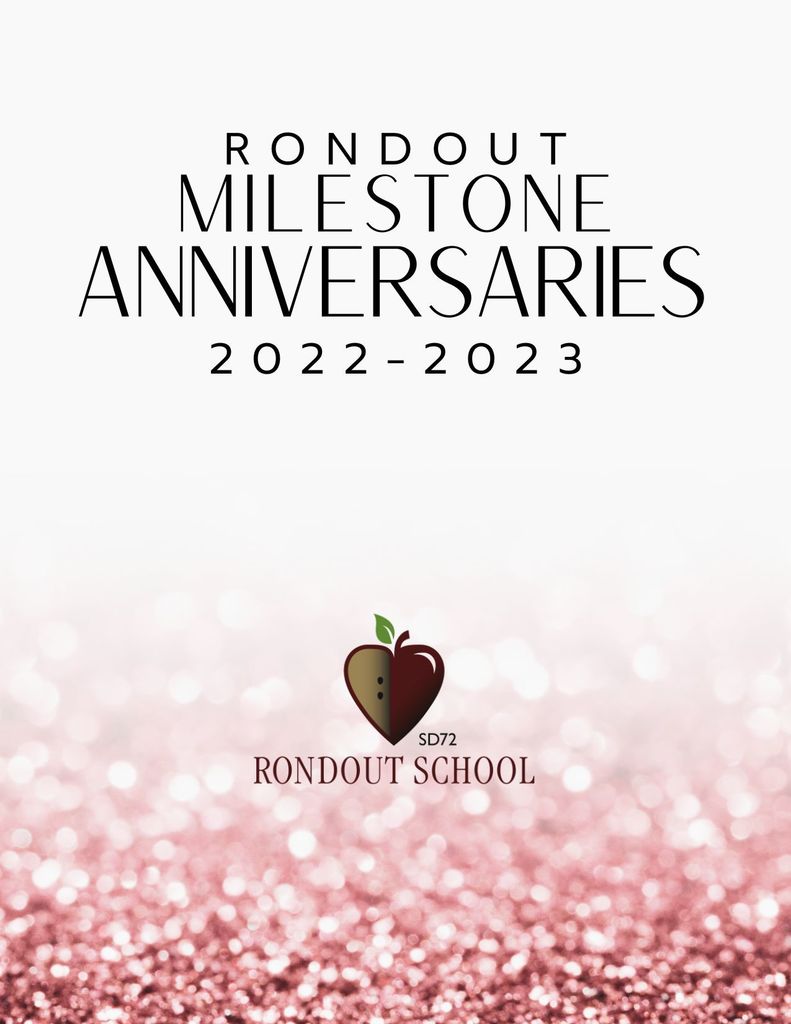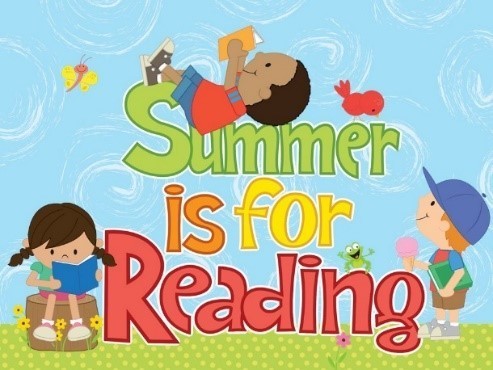 The Public Works Department is sponsoring a REUSE-A-SHOE recycling collection from April 24th to May 1st. Please send in your gently used shoes to be recycled. There will be drop boxes by the school entrances beginning April 19th! Accepted shoes: Men's, Women's, and Children's Footwear - All Sizes, Dress Shoes, Work Shoes, Casual Shoes, Flip Flops, Crocs, Sandals, Clogs, Slip-ons, Slippers, Hiking Boots, Rain Boots, Dress Boots, Fashion Shoes, Loafers, Athletic Shoes of all Kinds, Light-up shoes Not accepted shoes: Rollerblades, Ice Skates, Winter Boots (all other boots will be accepted), Moldy or wet shoes, shoes that are so badly damaged that they are in pieces or have no soles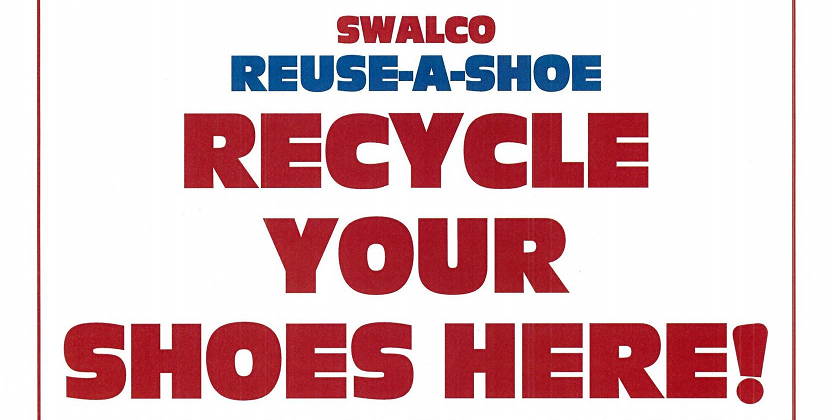 Please join us for our in-person parent coffee Wednesday, April 19, 2023 from 7:00 p.m. - 8:00 p.m. Parents/Guardians Only Topic: Safety and Security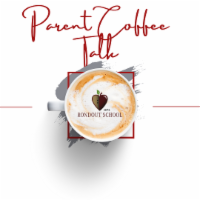 Please join us to learn more about ways to support our planet. We will be joined by the Lake County Forest Preserve District staff for hands-on activities that will help make a difference and raise awareness of ways to support the green space in our community. Click below to RSVP
https://forms.office.com/r/72BHAxhw6e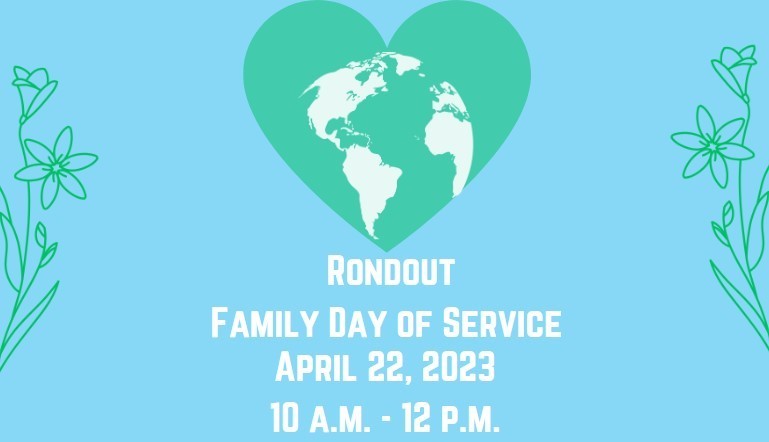 Happy Spring Break! No school from March 27, 2023 - March 31, 2023. Hoping you all have a wonderful Spring Break. We look forward to everyone returning re-energized for a strong finish to the school year.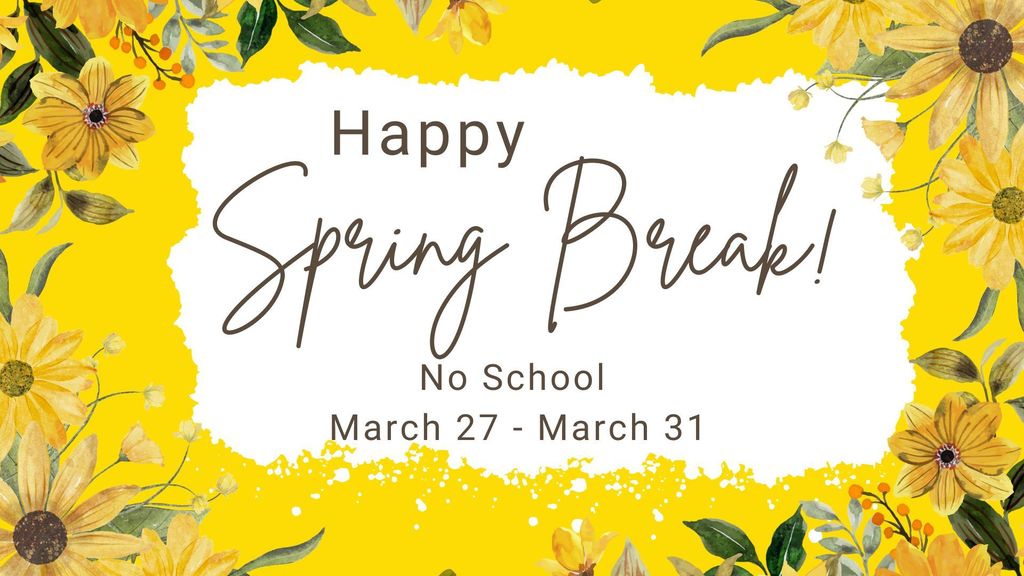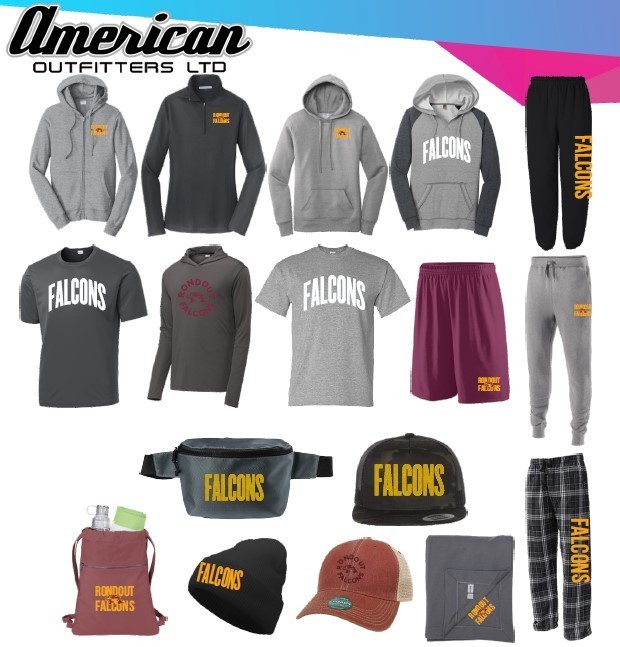 The annual volleyball game is back again this year. This athletic challenge is between upper school students in grades 7 and 8 and the faculty. Mark your calendars for Friday March 24th at 1:15 p.m. Parents are welcome to attend. Please enter through the main entrance (near the flagpole). Parents are free to sign out their child after the game. This is an early release day in anticipation of spring break with a 2 p.m. dismissal for K-2 and a 2:30 p.m. dismissal for 3-8. It is one of our long-standing traditions enjoyed by both participants and the audience.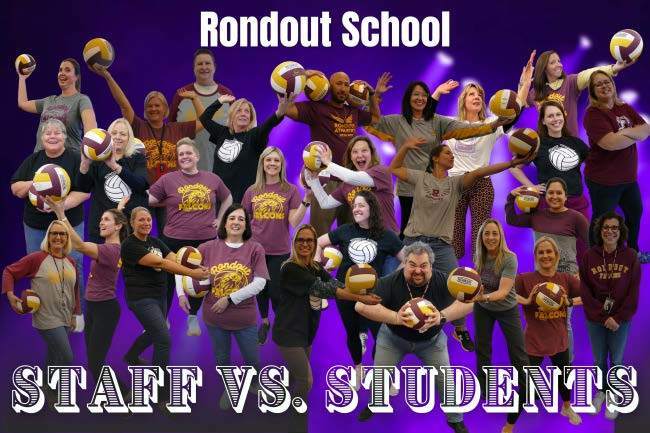 Spirit Week will be the week of March 20, 2023. Sponsored by the Spirit Department *Mickey and Minnie Monochrome Monday: wear black and white like an old fashioned Disney film *Tropical Tuesday: dress like you're on a beach vacation! No bathing suits, please. *Dress like a teacher Wednesday (teachers will dress like a student) *Spring Fling Thursday: wear your brightest colors or tie-dye. *Falco Friday: Spirit Wear for student/staff volleyball game or wear school colors to cheer on the teams


We are excited to announce that the Finance Department of the Rondout School Village will be re-opening the school store next week. We ask that if your child will be shopping at the school store, please do not send, more than $5 with your student. Below is the weekly schedule for the school store. *Mondays during homeroom - 4th Grade *Tuesdays during homeroom - 2nd Grade *Wednesdays during homeroom - Kindergarten and 3rd Grade *Wednesday during lunch period - 6th,7th, and 8th Grade *Thursdays during homeroom - 1st & 5th Grade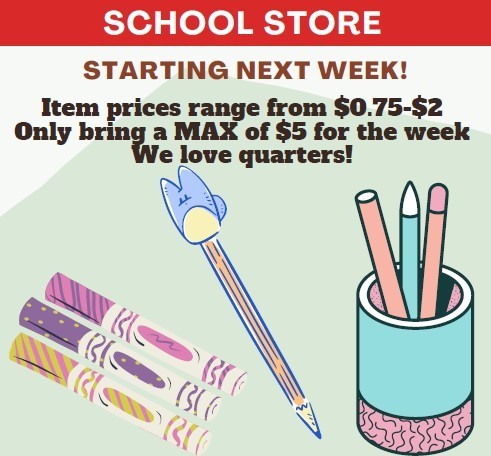 We will be launching a special school wide gardening project creating mini greenhouses out of plastic milk jugs. Please save your empty gallon milk jugs. If you could please send them to school clean and with the caps on that would be helpful. We will share more about this exciting project in the weeks ahead. The empty milk jug collection will begin now and go through the Friday before Spring Break. We need "a lot" of milk jugs so check with your family, friends, and neighbors. Please feel free to contact us if you have questions.