Find a free COVID Testing Site: We have revised this information due to concerns regarding recent issues with pop-up fraudulent testing sites. Checking with your own medical provider and or use the testing locator on the Lake County Health Department Site will provide you with more reliable information. The link is provided here. Lake County Health Department Testing Locator
https://www.lakecountyil.gov/4435/COVID-19-Testing

Due to the COVID surge, we will not be offering after school activities other than the BASE program until further notice. In addition all field trips will move to a virtual format to support student safety and staffing needs.

We have made special arrangements to provide return to school testing for staff and students who are in the testing roster. The Shield test will be administered by our partners at Passport Health as a preventative measure in order to have test results prior to students return to school after break on Monday January 10th. Staff and students who are on the roster may choose to come in during those hours to be tested. We encourage our students to come in for this quick experience. Parents are asked to wait for their child while they are being tested. If your child is currently not on the testing roster and you would like your student to be added to the roster to take advantage of this free service, please notify us no later than 1/5/2022 and return the Voluntary Shield Testing Rostering Permission Form to us. While advance notification is not required, it would be helpful to know who will be participating on January 7th. Please email the
mainoffice@rondoutsd.72.org
to let us know. We would like to thank Passport Health and the Shield organization for making this special testing opportunity possible.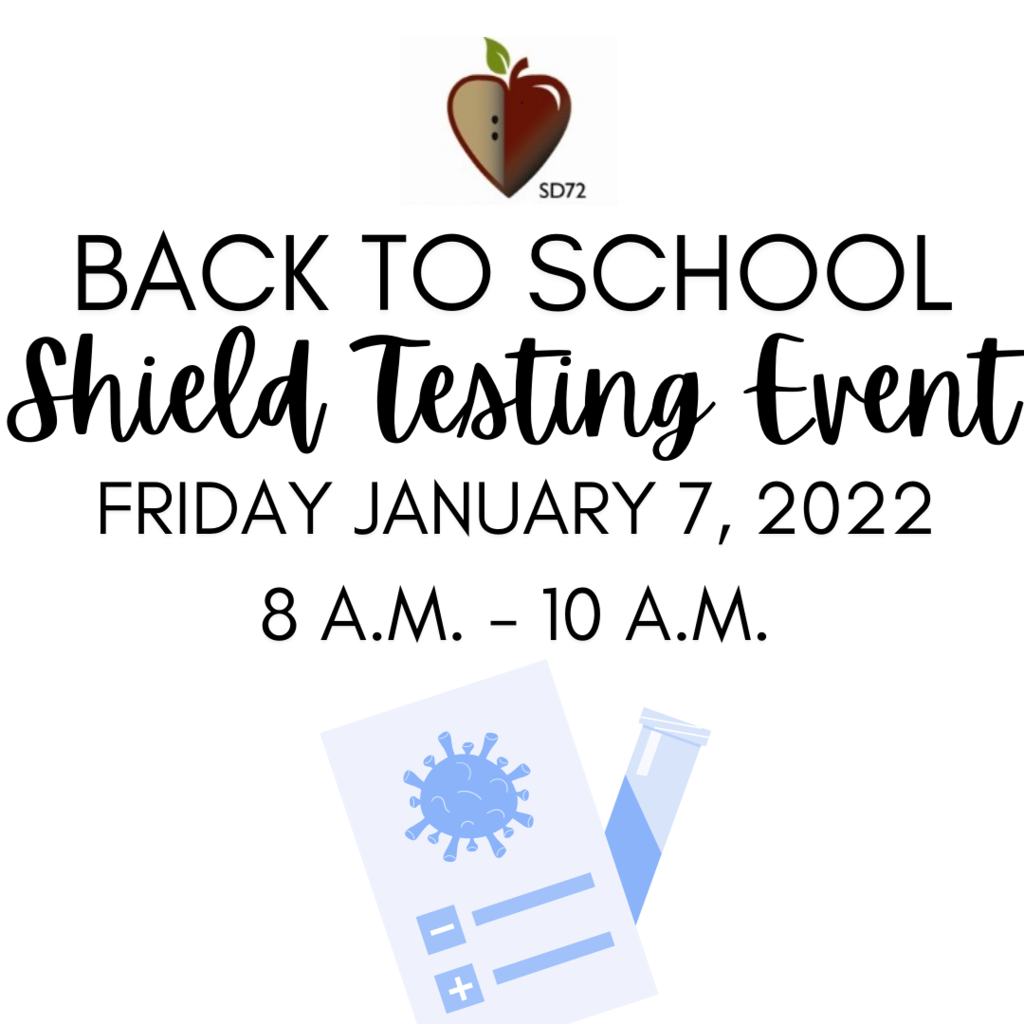 On December 22, 2021 at 1:00 p.m. please join our prerecorded Winter Band Concert Zoom!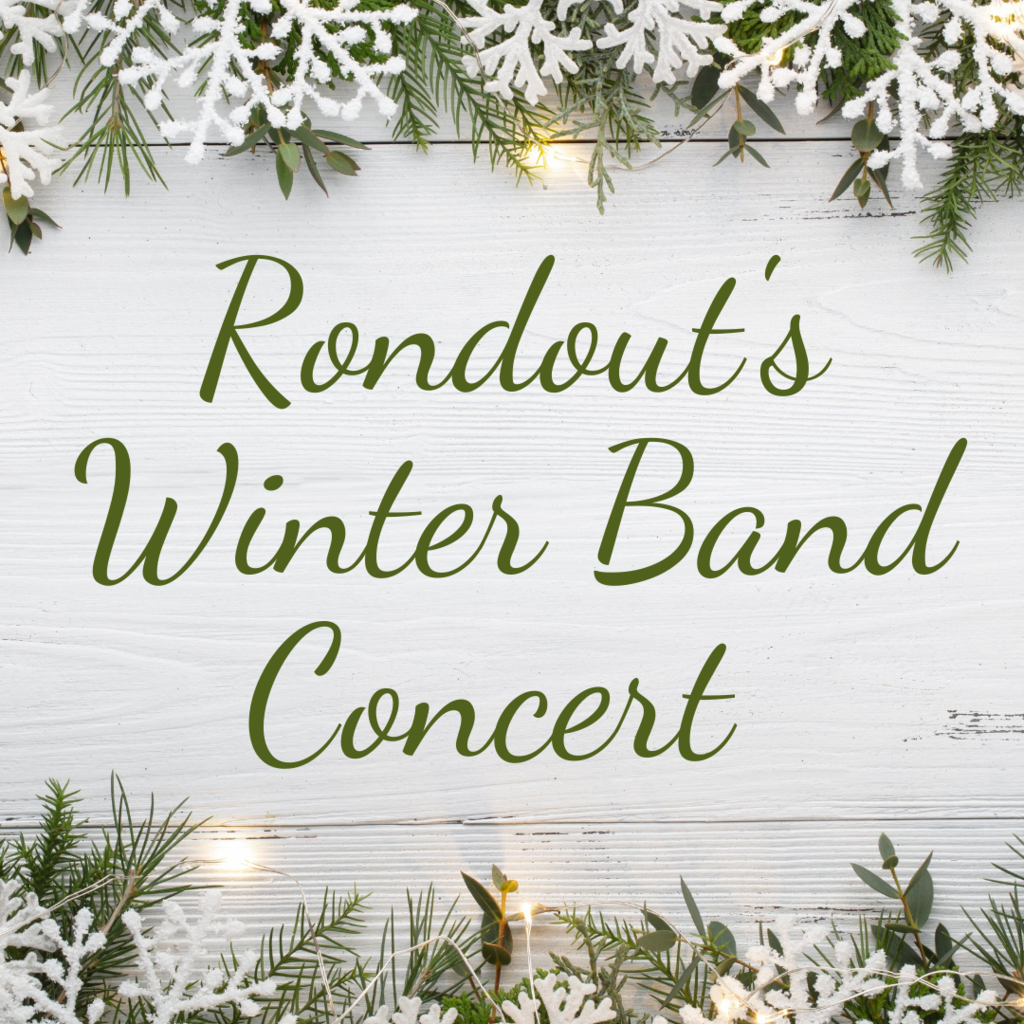 Parents and students don't forget about Cozy Day tomorrow (Friday)! Students should wear their coziest clothes to school and bring in the weekend in comfort. See you tomorrow!

Good Evening...Happy Wednesday... We will not be having a Parent Coffee this evening (December 15, 2021). Parent coffees will resume on Wednesday January 12, 2022 at 8:00 p.m. Happy Holidays. Looking forward to resuming our "Coffee Talks" in the new year.

RONDOUT'S 2021-2022 SPELLING BEE Calling all 4th-8th graders!! The S-P-E-L-L-I-N-G BEE is back!! Classroom spelling bees are just around the corner. Parents and students, here is what you need to know: On Friday, November 19th, 2021 all 4th-8th grade students received a list of study words to help prepare them for their specific, grade level classroom bee. Studying this list will help get your student ready for their grade level classroom bee. All classroom spelling bees will be administered the week of December 6th.  Please direct all questions to Ms. Grossman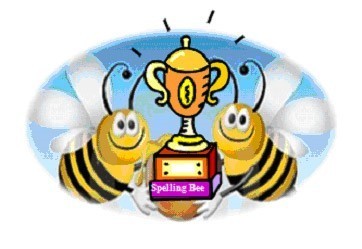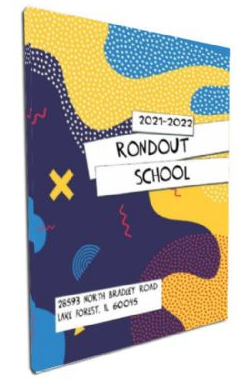 Virtual Veterans' Day November 11 10:30 a.m. - 11:00 a.m. Via Zoom

Daylight saving time is set to end this Sunday, please remember to set your clocks back an hour on Sunday 11/7/2021 at 2 a.m.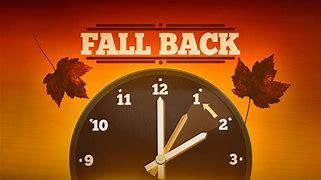 K-5 Virtual Family Reading Night Thursday, November 18, 2021 6:30-7:30 pm Join us on Zoom for a wonderful evening of Reading and Fun! Please RSVP by Friday, November 12. Materials and links will be distributed in advance. What's New This Year? Staff will facilitate activities during 3 different sessions. Families will be able to choose which activity they attend during each session. Running late? Jump into the next session. To allow for an enjoyable experience for all, families may not be admitted into zooms after the first ten minutes of a session. There will be a self guided activity available, as well. Having technology issues? A help room will be available.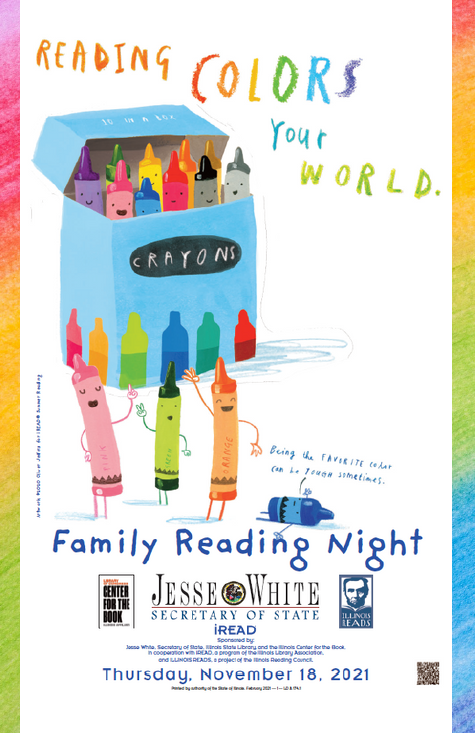 We will not release students until the storm passes. We will send a text message to parents when we are ready to start dismissal. Thank you.

Dear Rondout Families, Faculty and Friends, Due to the excessive heat and the air quality alert in effect we will not be hosting a garden party today. Please plan to join us on Saturday May 31st between 11am and 1 pm. Thank you for your ongoing support. Dr. W.

The Board of Education Meeting scheduled for 5/18/2021 will be rescheduled to the week of 5/24/2021.

Notice of School District #72 Board Member Vacancy The School District will be accepting applications to fill the Board of Education vacancy resulting from the fact that there were insufficient candidates to fill the vacancies in the recent Board of Education election on April 6, 2021. The appointment will be effective through the next Board of Education election scheduled for the first Tuesday in April of 2023. The candidate must meet the following criteria: • be a United States citizen • be at least 18 years of age • be a resident of Illinois and the Rondout School District for at least one year immediately preceding the appointment. • be a registered voter • not be a child sex offender • not hold another incompatible public office • not have a prohibited interest in any contract with Rondout School District #72 • not hold certain types of prohibited State or Federal employment (See
www.iasb.com/law/conflict.cfm
) Applicants should show familiarity with the Board's policies regarding general duties and responsibilities of a Board and a Board member, including fiduciary responsibilities, conflict of interest, ethics and gift ban. Board policies are posted at
www.rondout.org
Applications may be obtained at Rondout School, 28593 North Bradley Road, Lake Forest, Illinois 60045. They may also be requested via email from the Board of Education's recording secretary at
mary.amidei@rondoutsd72.org
or at
mainoffice@rondoutsd72.org
. The interviews for this position will take place at a special board meeting scheduled for Wednesday June 3, 2021 at 6:30 p.m. Completed applications should be returned to Rondout School, 28593 North Bradley Road, Lake Forest Illinois via mail or email at
mary.amidei@rondoutsd72.org
or at
mainoffice@rondoutsd72.org
by 5 p.m. on Thursday May 27, 2021. Questions may be directed to Dr. Jenny Wojcik at 847-362-2021 or via email at
jenny.wojcik@rondoutsd72.org
.

Rondout will be having an emergency day tomorrow due to clean-up and repairs needed after a sprinkler system pipe burst late this afternoon. Parents should check their email for more details about the school closure for all grades and programs including virtual school. Contact Dr. Wojcik with any questions. Thank you.

Rondout will be learning remotely today due to the weather and hazardous road conditions. Classes will begin at 9 am. Students should login to their home room teachers Zoom rooms using Clever . Teachers will review the daily schedule at that time. The day will end at 2:30 pm. Information regarding access to Clever will be emailed to parents. If your child will not be attending remotely today please email or leave a voicemail for the office to report their absence. Thank you for your flexibility today.

Student Lunch You can view your students lunch account on PowerSchool. You can add funds to your students lunch account by clicking the link
https://secure.iescentral.com/rondout_sd72/
. Please remember that all lunches brought from home must be in totally disposable containers and there is no access to microwaves. Click below to view/print Student Lunch Menu Calendar
https://5il.co/orqu


Message from PTSA - Join us tonight for the Ugly Sweater Family Holiday Party @ 6:30 p.m. Two tips: Have wrapping paper supplies handy (paper, bows, string, etc.) and download/print the Photo Props.