We will not release students until the storm passes. We will send a text message to parents when we are ready to start dismissal. Thank you.

Dear Rondout Families, Faculty and Friends, Due to the excessive heat and the air quality alert in effect we will not be hosting a garden party today. Please plan to join us on Saturday May 31st between 11am and 1 pm. Thank you for your ongoing support. Dr. W.

The Board of Education Meeting scheduled for 5/18/2021 will be rescheduled to the week of 5/24/2021.

Notice of School District #72 Board Member Vacancy The School District will be accepting applications to fill the Board of Education vacancy resulting from the fact that there were insufficient candidates to fill the vacancies in the recent Board of Education election on April 6, 2021. The appointment will be effective through the next Board of Education election scheduled for the first Tuesday in April of 2023. The candidate must meet the following criteria: • be a United States citizen • be at least 18 years of age • be a resident of Illinois and the Rondout School District for at least one year immediately preceding the appointment. • be a registered voter • not be a child sex offender • not hold another incompatible public office • not have a prohibited interest in any contract with Rondout School District #72 • not hold certain types of prohibited State or Federal employment (See
www.iasb.com/law/conflict.cfm
) Applicants should show familiarity with the Board's policies regarding general duties and responsibilities of a Board and a Board member, including fiduciary responsibilities, conflict of interest, ethics and gift ban. Board policies are posted at
www.rondout.org
Applications may be obtained at Rondout School, 28593 North Bradley Road, Lake Forest, Illinois 60045. They may also be requested via email from the Board of Education's recording secretary at
mary.amidei@rondoutsd72.org
or at
mainoffice@rondoutsd72.org
. The interviews for this position will take place at a special board meeting scheduled for Wednesday June 3, 2021 at 6:30 p.m. Completed applications should be returned to Rondout School, 28593 North Bradley Road, Lake Forest Illinois via mail or email at
mary.amidei@rondoutsd72.org
or at
mainoffice@rondoutsd72.org
by 5 p.m. on Thursday May 27, 2021. Questions may be directed to Dr. Jenny Wojcik at 847-362-2021 or via email at
jenny.wojcik@rondoutsd72.org
.

Rondout will be having an emergency day tomorrow due to clean-up and repairs needed after a sprinkler system pipe burst late this afternoon. Parents should check their email for more details about the school closure for all grades and programs including virtual school. Contact Dr. Wojcik with any questions. Thank you.

Rondout will be learning remotely today due to the weather and hazardous road conditions. Classes will begin at 9 am. Students should login to their home room teachers Zoom rooms using Clever . Teachers will review the daily schedule at that time. The day will end at 2:30 pm. Information regarding access to Clever will be emailed to parents. If your child will not be attending remotely today please email or leave a voicemail for the office to report their absence. Thank you for your flexibility today.

Student Lunch You can view your students lunch account on PowerSchool. You can add funds to your students lunch account by clicking the link
https://secure.iescentral.com/rondout_sd72/
. Please remember that all lunches brought from home must be in totally disposable containers and there is no access to microwaves. Click below to view/print Student Lunch Menu Calendar
https://5il.co/orqu


Message from PTSA - Join us tonight for the Ugly Sweater Family Holiday Party @ 6:30 p.m. Two tips: Have wrapping paper supplies handy (paper, bows, string, etc.) and download/print the Photo Props.


Message from Rondout PTSA - Today is Rondout Shop Local Day at B. Bungalow. Rondout will receive a percentage of sales. Promo code (online or in store) is "Rondout15". Store is located @ 410 N. Milwaukee Ave. URL:
https://www.b-bungalow.com

School Board Elections 2021 Rondout School District 72 has five Board seats up for election on April 6, 2021. There are two 2 year terms and three 4 year terms. When filing you must determine if you will be filing for a two year term or a four year term. Generally Board terms are four years unless someone is appointed to fill a vacancy during a member's term of office. Qualifications for School Board Members are reviewed at the link below.
https://www.iasb.com/memberships-and-divisions/school-board-elections/information-for-candidates/
Getting On the Ballot – Petitions are available online and can be found by clicking on the link below. Completed petitions/nominating papers may be filed between December 14, 2020 and December 21, 2020 with the Lake County Clerk in person or by mail.
https://www.lakecountyil.gov/309/Petition-Packets
Candidates Guides
https://www.elections.il.gov/


Message from the PTSA - Join us tonight at 6:30pm for a Virtual Family Cook-Along with the Rivelis'.
https://us02web.zoom.us/j/89852135370
Equipment: Bowl, non-stick pan, cutting board, blender (optional) Ingredients: 1 1/4 cup whole milk, 1 cup flour, 2 eggs, 1 TB soft butter.1/4 tsp salt, Vanilla extract, 1 TB sugar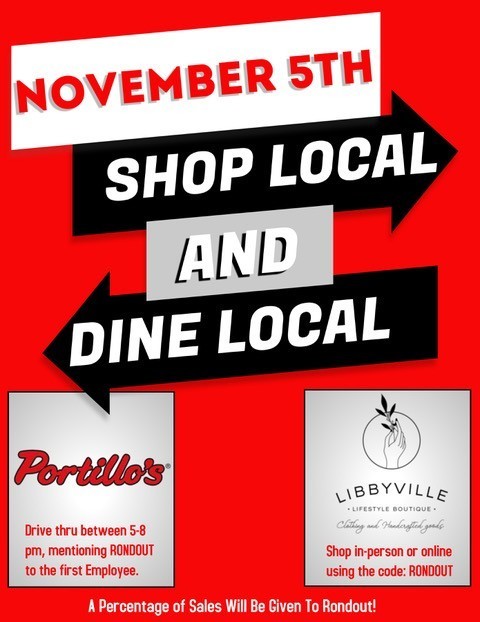 Mobile COVID-19 Testing Sites The Lake County Health Department announced free COVID-19 testing is coming to Lake County. A mobile testing unit managed by the Illinois Department of Public Health will be stationed in the county according to the following schedule: Saturday, 10/31, 8 a.m. – 4 p.m. Libertyville High School 708 W. Park Ave., Libertyville Sunday, 11/1, 9 a.m. – 5 p.m. Deerfield High School 1959 Waukegan Rd., Deerfield Saturday, 11/7, 8 a.m. – 4 p.m. Round Lake High School 800 High School Dr., Round Lake Wednesday, 11/11, 9 a.m. – 5 p.m. WALK UP ONLY TEST SITE Highwood Public Library 102 Highwood Ave., Highwood Saturday, 11/21, 8 a.m. – 4 p.m. Round Lake High School 800 High School Dr., Round Lake Wednesday, 11/25, 9 a.m. – 5 p.m. WALK UP ONLY TEST SITE Highwood Public Library 102 Highwood Ave., Highwood
https://www.lakecountyil.gov/4435/COVID-19-Testing

Halloween October 30, 2020 Rondout students will celebrate in the following way: Family Photo Virtual Parade streamed during the afternoon. Mrs. Jacob will be compiling a photo slideshow using the photos submitted by families. Please email Mrs. Jacob your fall or Halloween themed photos by 10/28/2020. Your permission to utilize the photo in our community presentation will be assumed based upon your submission. We will target showing the slideshow at 1:30 p.m. and the link will be shared with parents. Click here to email photos to Mrs. Jacob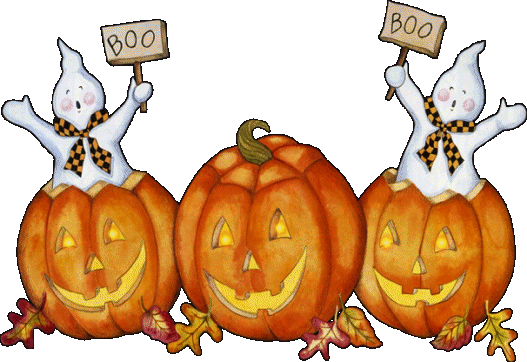 Message from Rondout PTSA Please join us tonight for the Virtual PTSA Meeting Stay informed about what's going on at school and weigh in on key decisions. Click the link below to join the PTSA zoom meeting at 6:30 p.m.
https://us02web.zoom.us/j/3815067334
Meeting ID: 381 506 7334